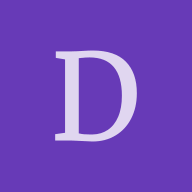 Dhaval Prajapati
on 23 June, 2019 at 4:02 PM
---
Hey,
I got admission in Windsor University for Jan 2020 Intake.What would be the job prospects after completing M.Eng Electical and Computer Engineering?
What should I do?
Shold I accept the offer...
---
COMMENTS
Sai Krishna: @Dhaval1996 i had applied for fall 2020 on December 4th 2019, If we are not able to allow you a seat in Fall 2020 by July 1st, we will be moving your admission to the next available intake,...
on 24 May, 2020 at 10:00 PM

13 more comments ...