Vedant Athavale
on 07 March, 2021 at 1:03 AM
---
Hello everyone!
I'm resharing this post to reach out to all of you.
If you're preparing for Fall/Spring 2022, then please do connect with me. I'm a student of Fall 2022 too.
I've made a disc...
---
COMMENTS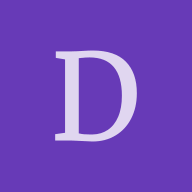 Dhwani Patel: Interested
3 hours, 25 minutes ago

435 more comments ...